Medical school is designed to push you to your limits.
This fun four year rollercoaster puts you in a place where you have to make compromises to be successful. We are supposed to give it our all studying countless hours, taking countless exams, while preparing to be the top of the top. In giving it our all, we give up parts of our lives: the birthday parties, the weddings, the holidays, and even friends along the way. And eventually and almost inevitably we have a tendency to give up a little of ourselves. We make time for the books, but often neglect our mind and bodies. I can't tell you how many people I saw crawl into their study caves day in and day out and binge eat pizza while their only exercise consisted of speed walking up hills to anatomy lab to avoid getting reprimanded by our professors.
The first semester of medical school was a culture shock. I hadn't studied this much in my life.  I started off being super ambitious, waking up at 5:45 every morning to get a little pump in at the gym and then that first exam week rolled around. It was like everyone went into the sunken place and didn't come back out until three months later when the semester was over.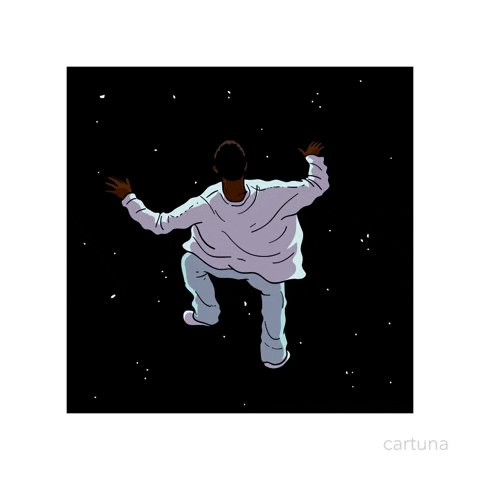 What once was a gym full of lively and motivated people was now a ghost town. Throughout the semester I was still relatively consistent with the gym but it got to the point where each exam week meant I'd skip the gym and be fueled by gummy bears, cheetos and Nachos from the spouses organization.
Medical students are in healthcare, so shouldn't they be healthy? One of the things that pushed me away from medicine when I was younger was the lack of healthy role models in the profession. I was a young athlete and most physicians I saw were out of shape and looked like Mr. Potato head. It's like everyone in the profession that I saw had not exercised in years. I didn't want that to be my future and i promised myself when medical school started that it wouldn't be. Medical students, physicians and all those that chose to dedicate their life to healthcare should embody health not just treat illness, but many of us make the excuse that we are too busy to exercise. 
The national heart association recommends 30 minutes of activity 5 days a week for adults. So if you aren't hitting that bare minimum as a medical student you should probably question if you should be providing health advice to your patients when you're not willing to follow them yourself. 
Medical school is not going to get less competitive or any easier and the days aren't going to get any longer. If we as students want things to get better and find a solution we have to be part of our own rescue. It is up to students to find ways to be effective and efficient while still maintaining a sustainable healthy quality of life. That is why audio is so powerful. Medicine is like a second language, you're constantly learning new words along with the mechanisms of pathophysiology. The more you consume of that foreign language the more second nature things tend to be. If you've been scared of going to the gym in fear of sacrificing that letter grade on a pathology exam. Find a new excuse!
You now have the ability to listen to your favorite professors rattle of differentials of complex diseases or funny and unnecessarily long pharmacology names while still working on your summer body. The combination of your phone and a good set of headphones can turn any location into the perfect study destination. You can now be unleashed, go to the gym, take a nice walk in nature to refill your depleted Vitamin D stores or drive on an open road while still connected to the content that matters to you most in medical school.
So if all this health mumbo jumbo sounds good to you, check out Lecturekeepr, an audio app we created to make listening to audio lectures as simple as possible. Use it as a resource to reclaim your body and your life back!
Or sit in this chair all day..your choice!
THE END!
Please reload